Healthy food should be approachable.

PURE RAW JUICE
"The best açai bowl I've ever had outside of Brazil and Bali."
Pure Raw Juice started as a hole in the wall with world-class products. We've been working with this outstanding operations team to create a regional brand with 5+ locations that is authentic to it's approachable personality.

Collaborators:
HIFI Brands, Branding & Graphics

Scope:
Concept Development, Interior Design
The coffee brand and the historic market.

CEREMONY COFFEE
Draftsman designed and envisioned the Annapolis, MD based coffee brand in the newly renovated historic Cross Street Market in Baltimore, Maryland.
Inspired by the elegance of the Ceremony brand juxtaposed within a raw space, we created a balanced idea of the "Coffee Factory."

Collaborators:
Kristina Crenshaw, Architect
Nate Smith, Photos

Scope:
Concept Development, Interior Design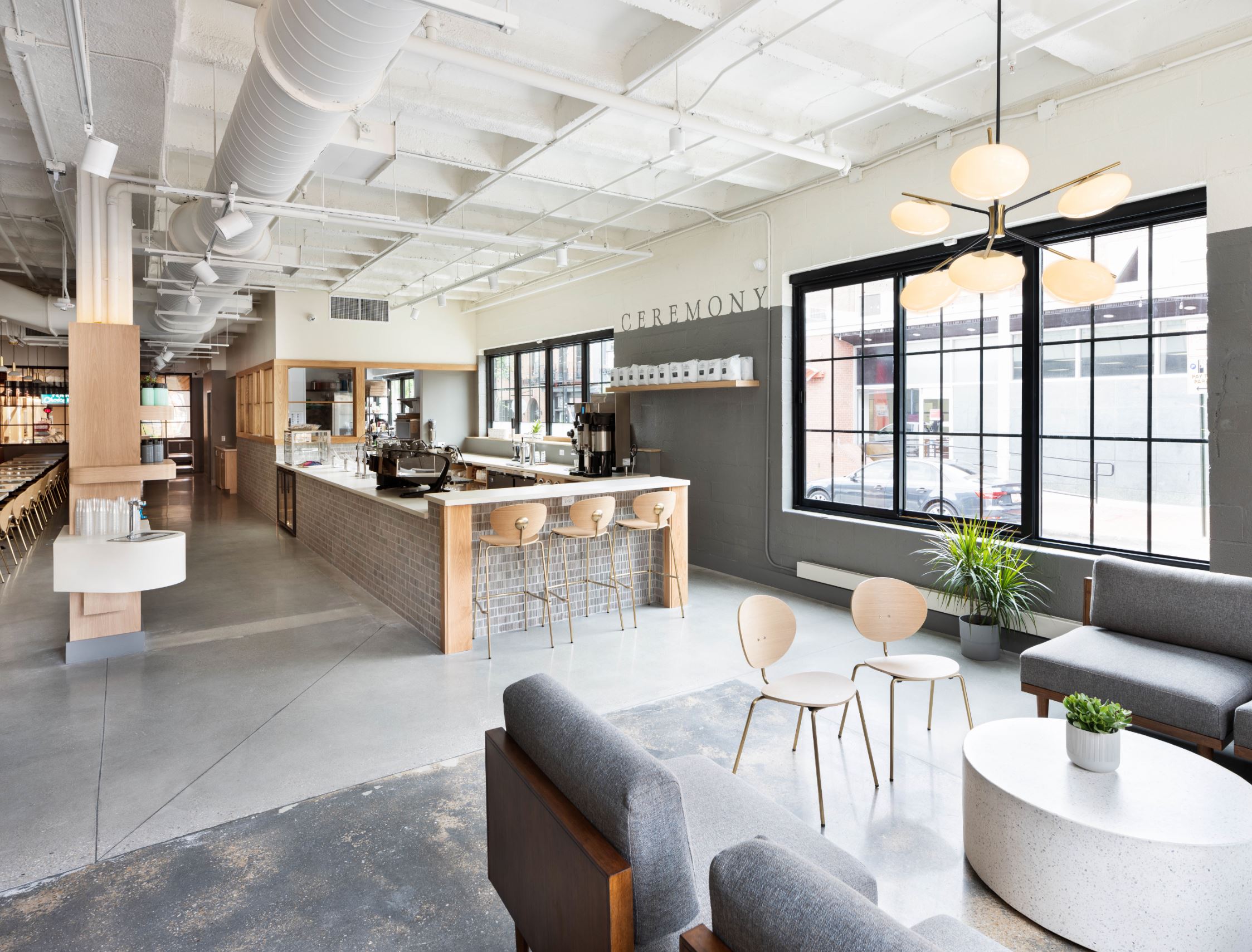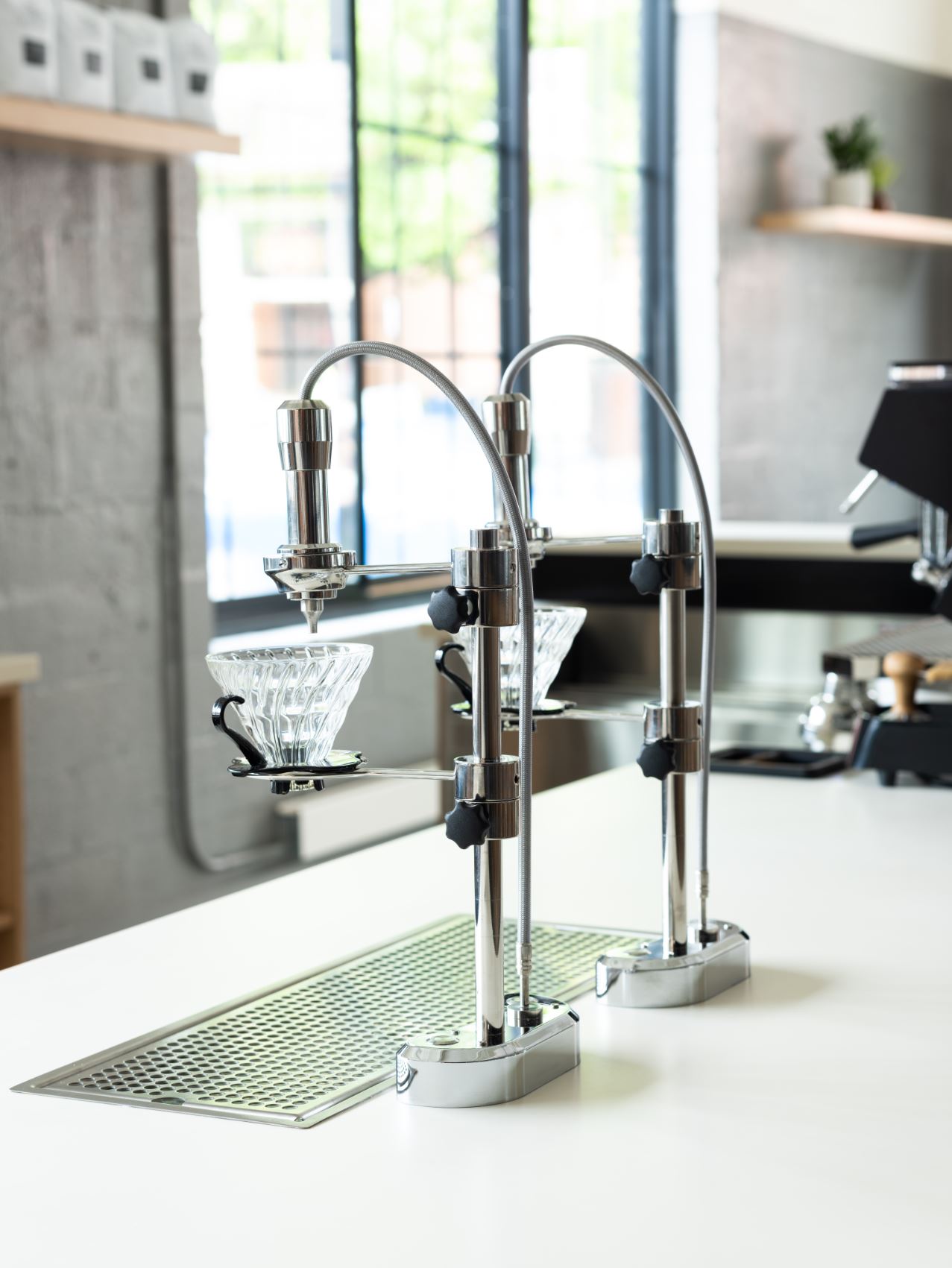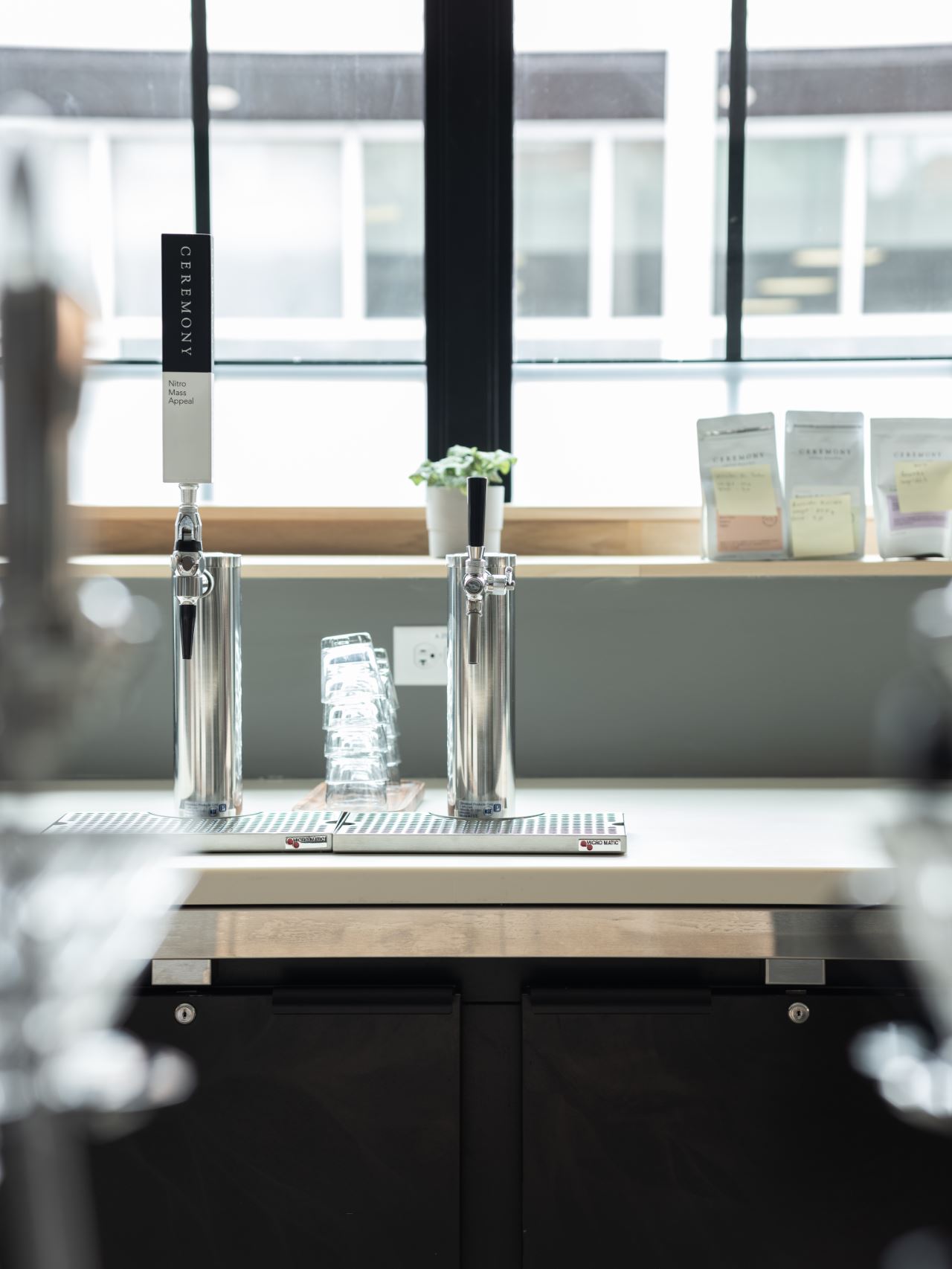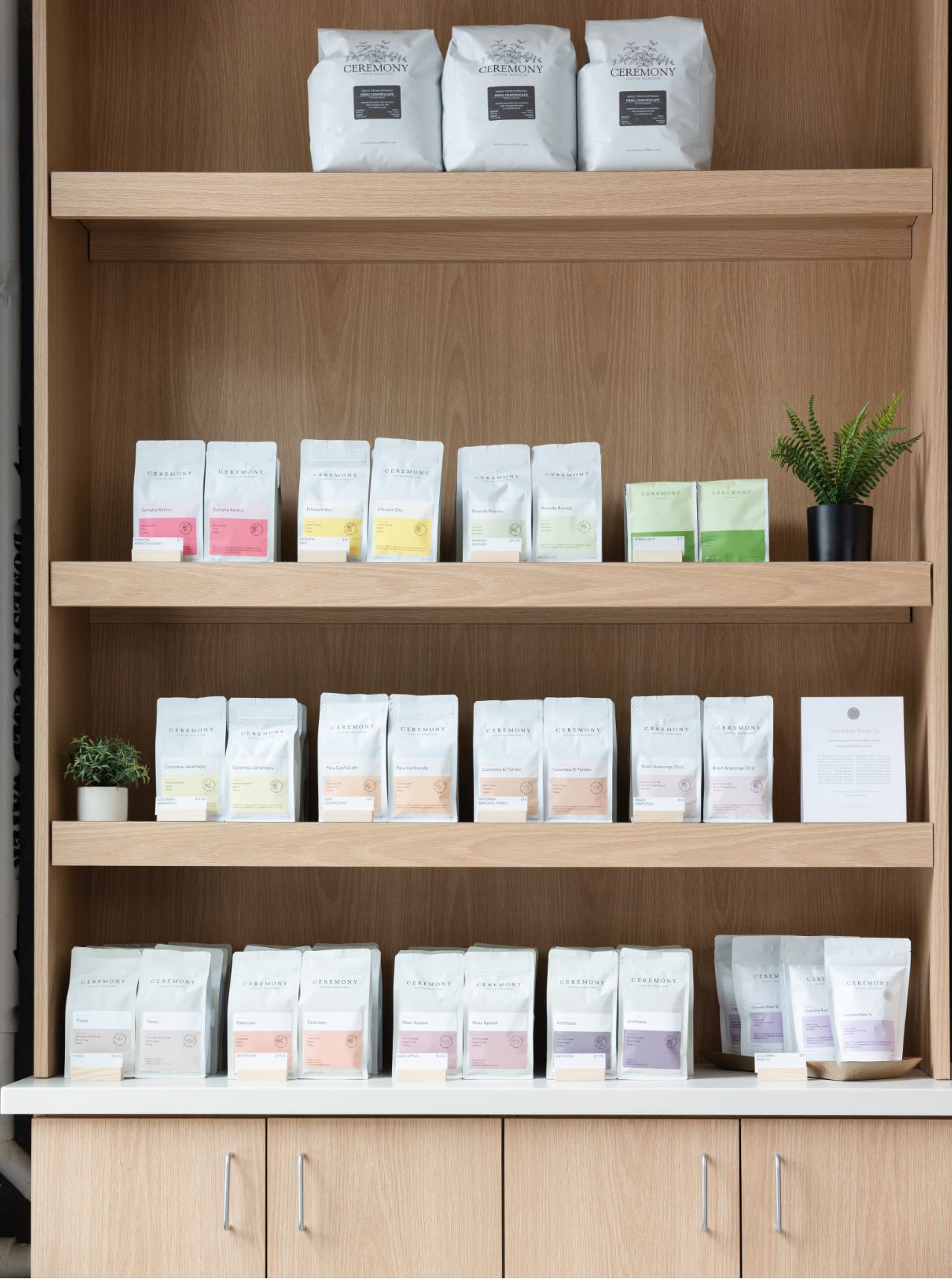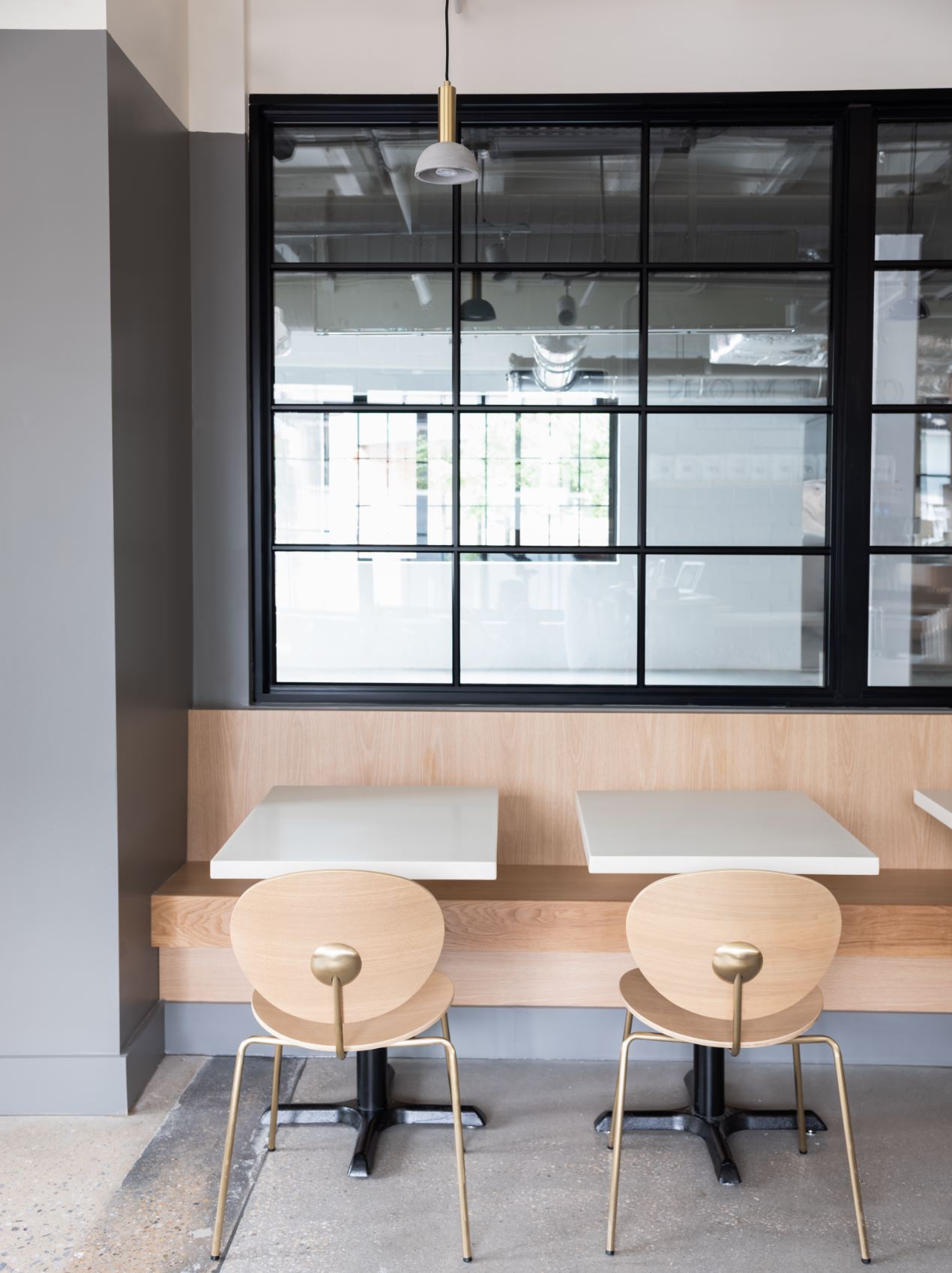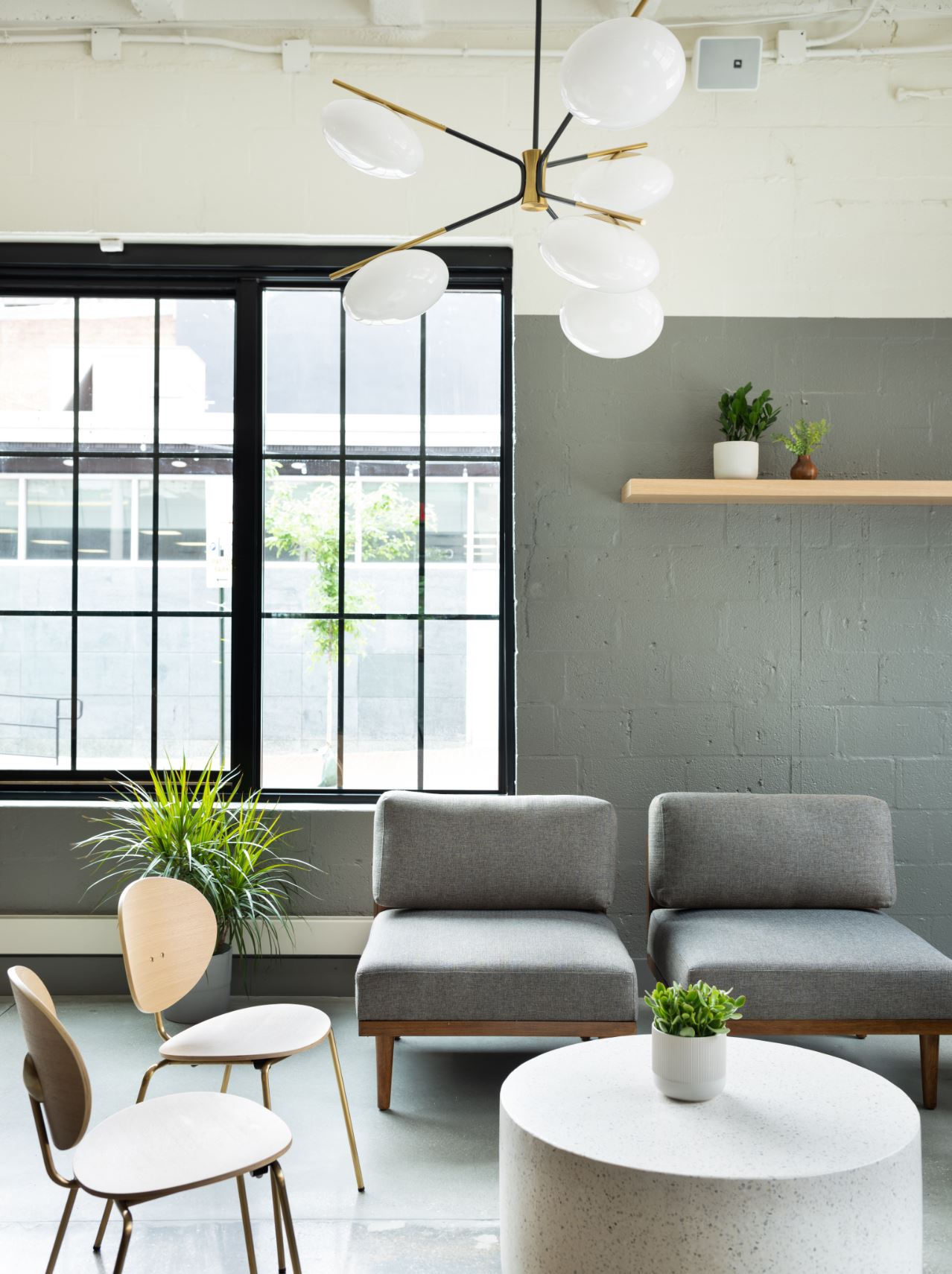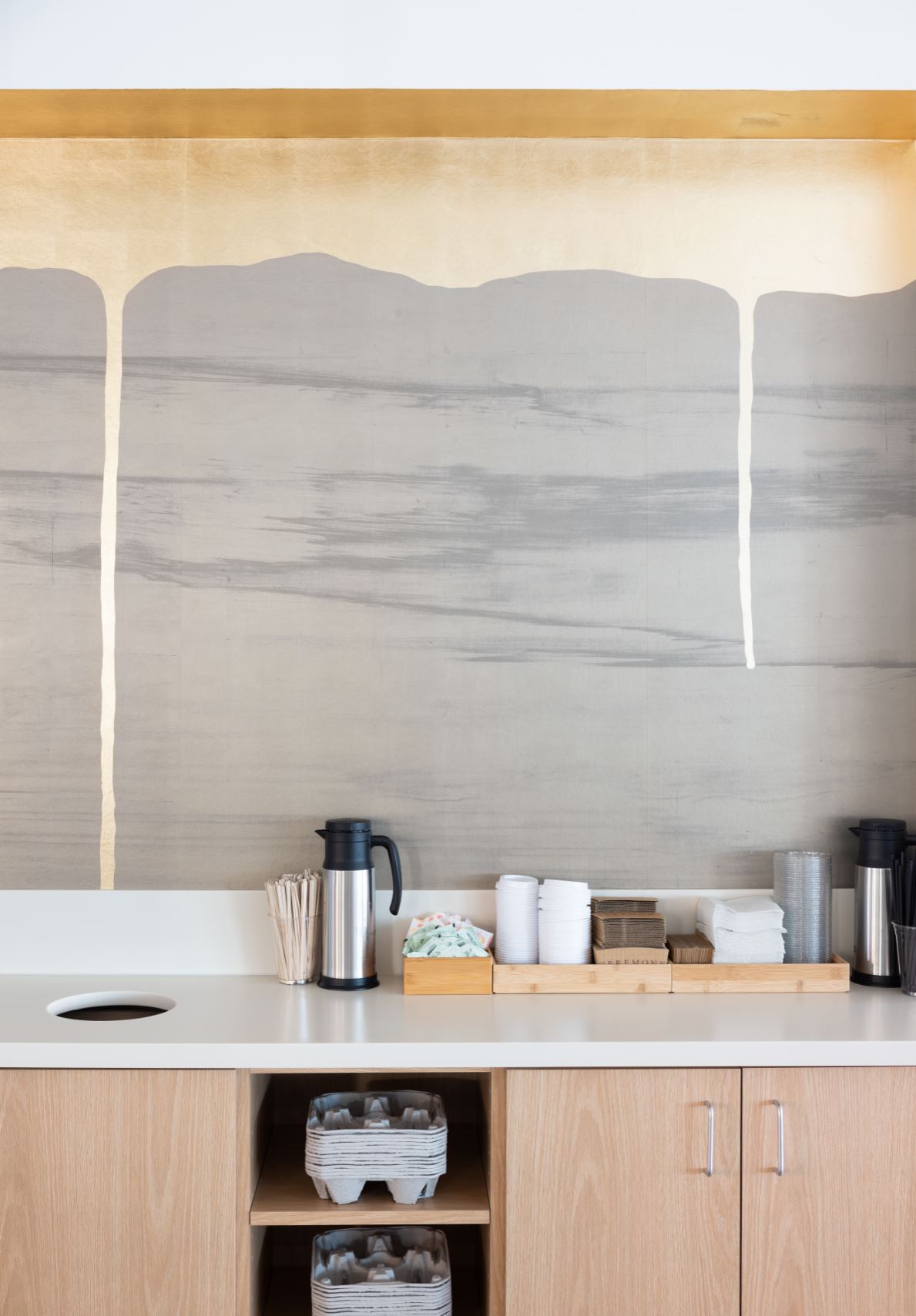 A young baker follows her dream.

SUNDAY MORNING BAKEHOUSE
At 26 years old, Caroline Yi had already quit her corporate job in New York and was well into realizing her dream of baking.
It's here that we met the baker and her family, working to capture her specific vision of her dream brick and mortar shop evolved from her successful farmer's market stand. Capturing the balance between rustic & modern, homey & sleek, we translated Caroline's personality and warmth into a physical space that she could now welcome her loyal customers. A perfect mix of modern and traditional, warm wood contrasts with white and grey minimal details.

Collaborators:
Rey Lopez, Photos

Scope:
Concept Development, Interior Design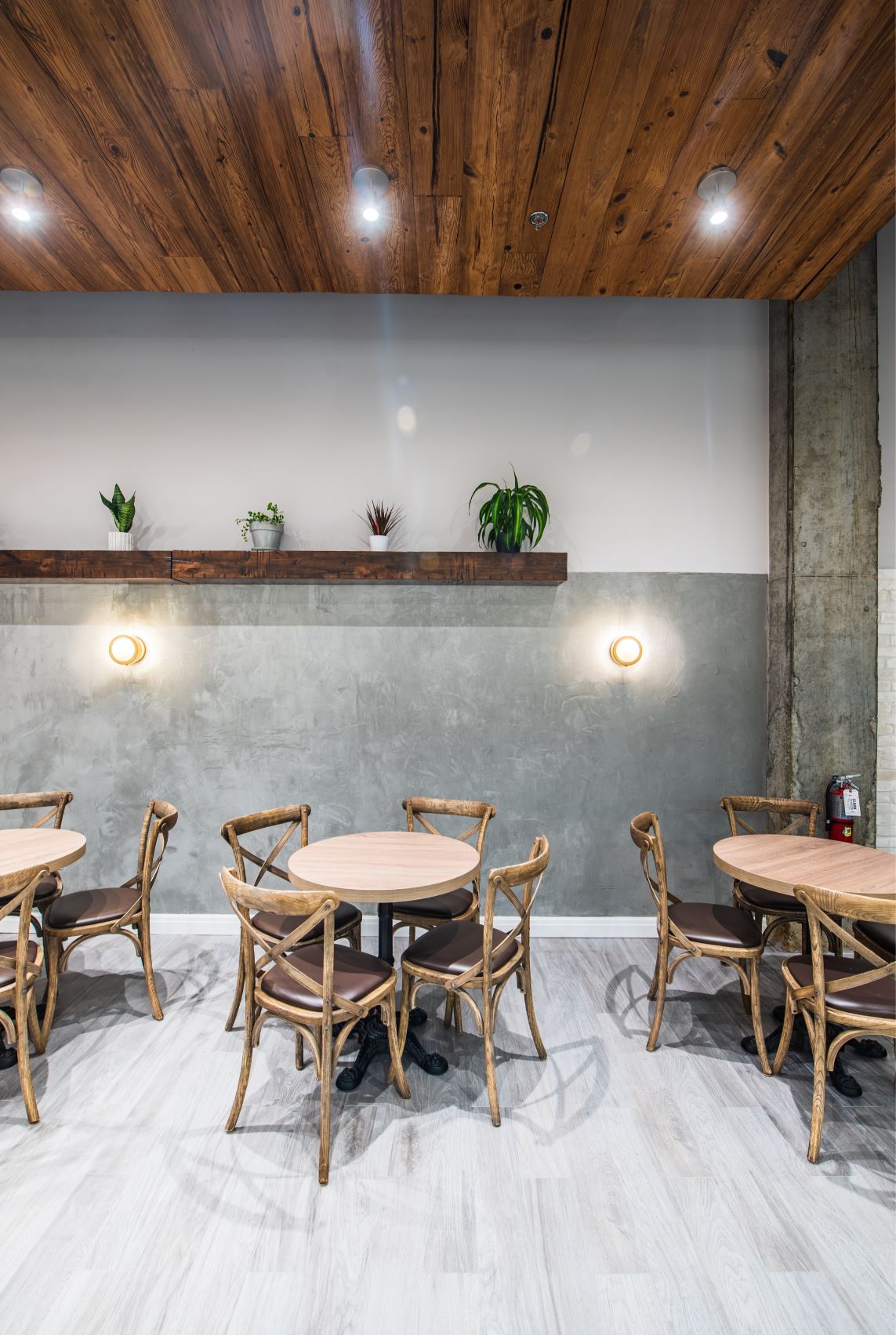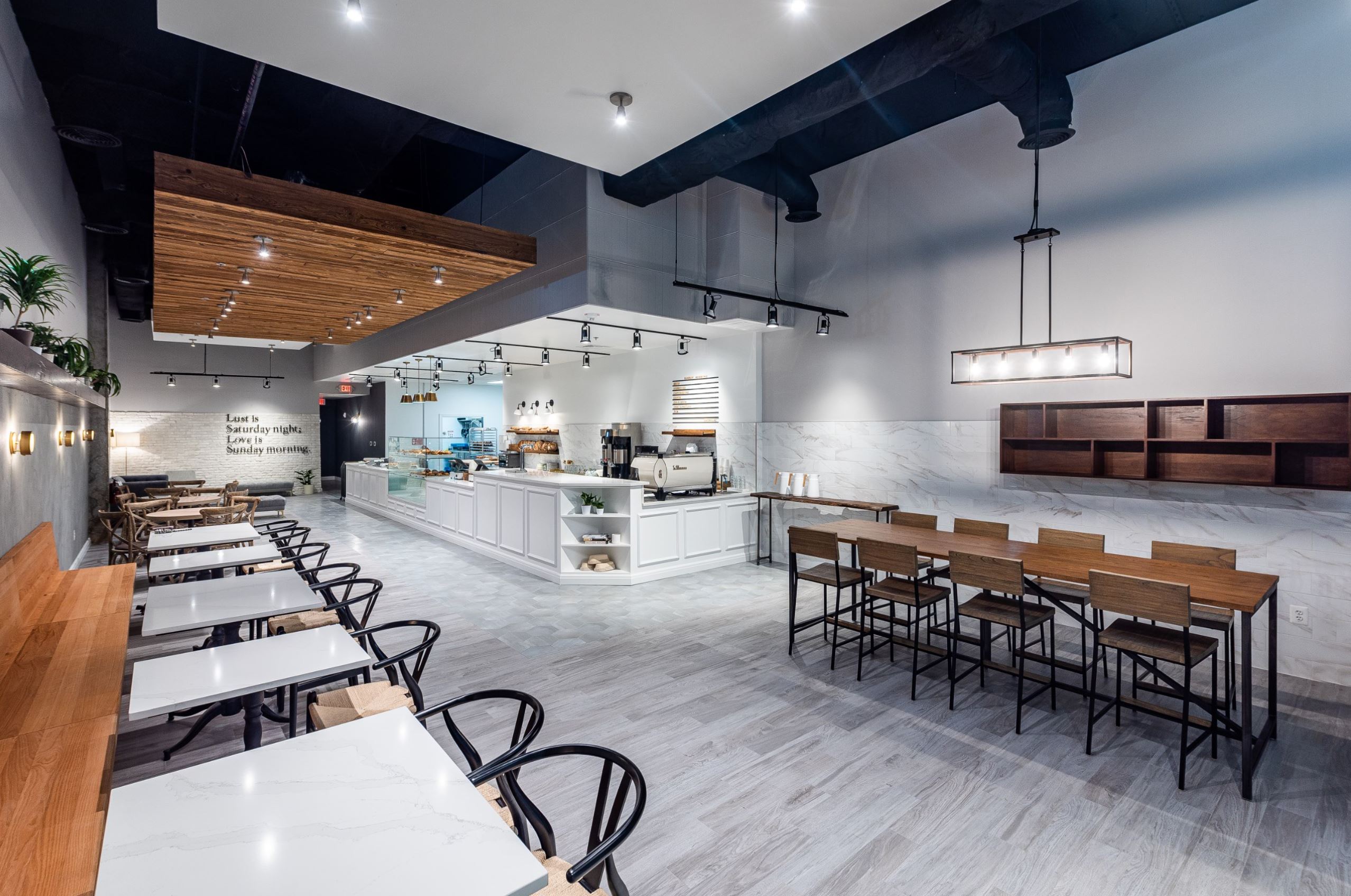 Everyday Café.

ATRIUM

Draftsman was hired by Brookfield Properties to reimagine a lobby-adjacent breakfast and lunch in Washington D.C. Working with their existing tenant, we created a new vision, palette, and aesthetic to brand the concept and make the restaurant competitive with nearby fast-casual options.

Scope:
Creative Consulting, Concept Development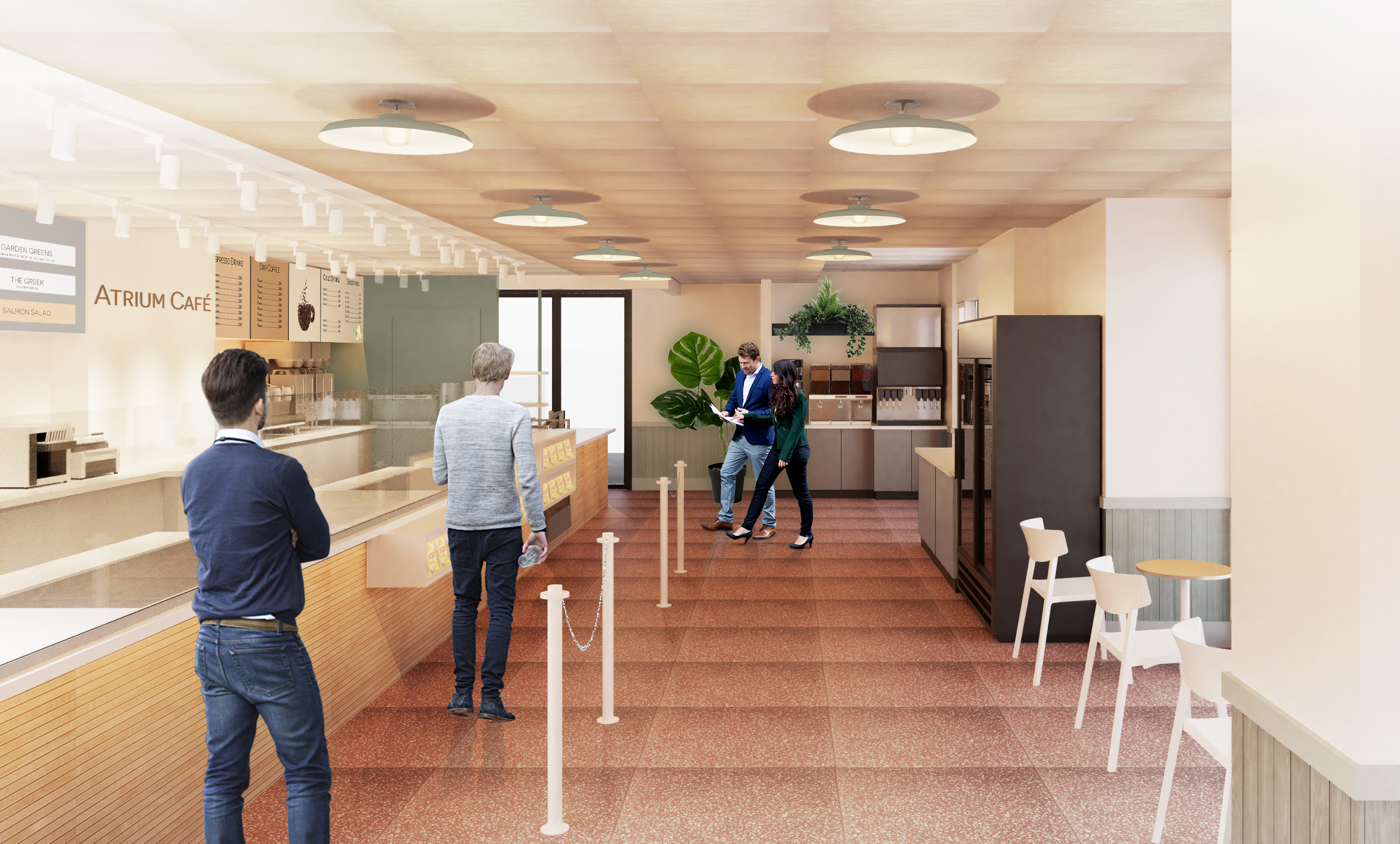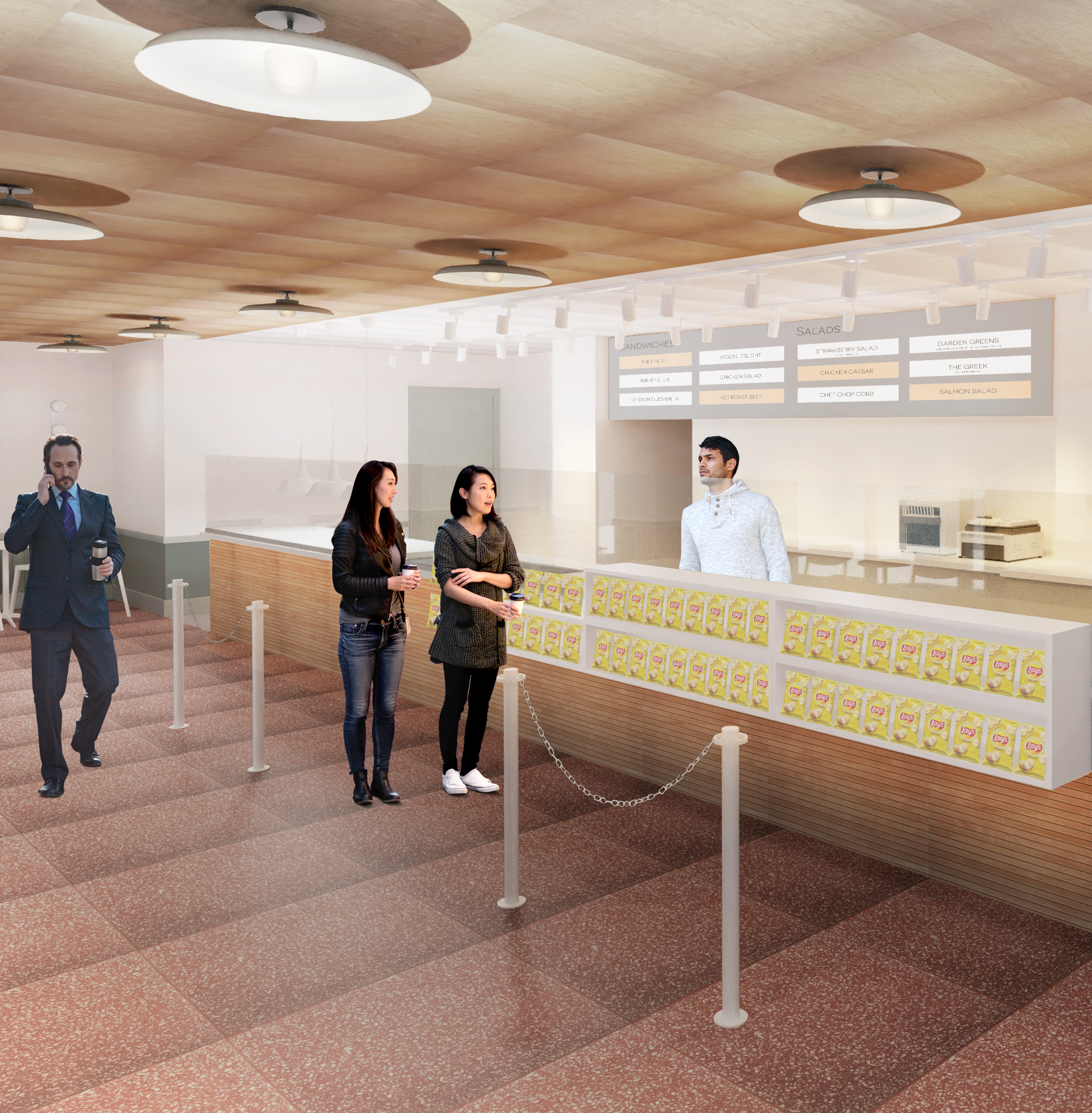 Food that gets back to basics.

101

101 was inspired by getting back to basics. Reclaiming bar food staples and comfort food to

Located in the bar district of Federal Hill in Baltimore Maryland, 101 is both a tribute to grandma's basement and a contemporary local hang out. Green tile and 70's racing orange are the backdrop to tall deli sandwiches and vibrant milkshakes.

Collaborators:
Jennifer Hughes, Photos

Scope:
Creative Consulting, Concept Development, Interior Design